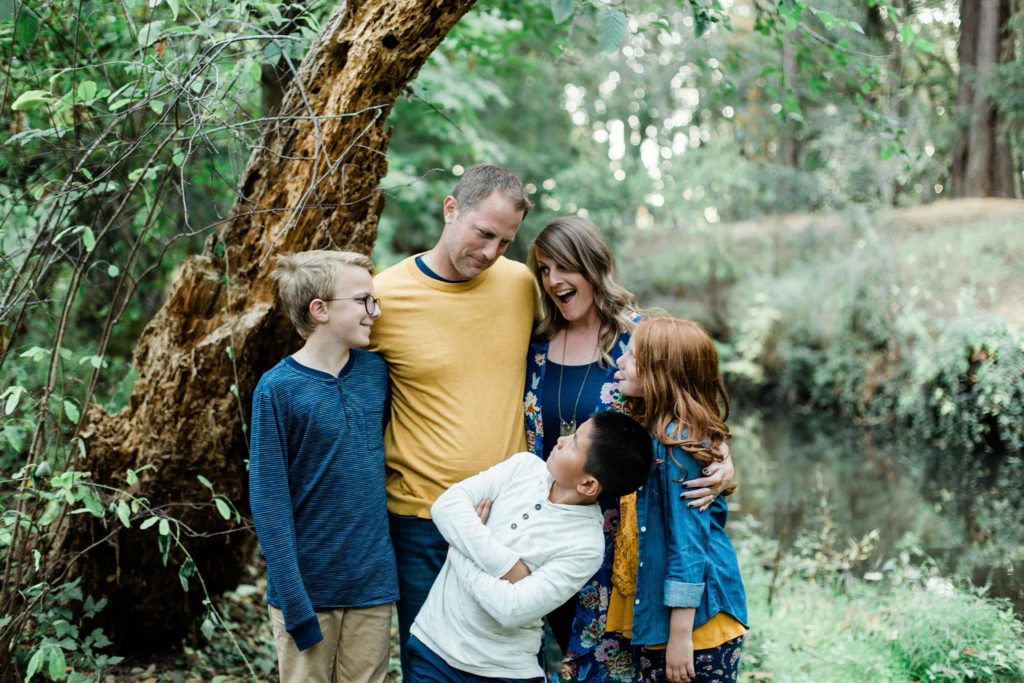 I'm Jen, an Oregonian through and through, with a weakness for kettlecorn, coffee and macaroons (not at the same time, necessarily). I married that cute guy below who laughs at my jokes but hates it when I post pictures of him, and I am the proud and tired mama of three: a spunky blonde, a sassy redhead and a charming little Southeast Asian who joined our family through adoption in 2012.
I'm currently on staff at Morning Star Community Church as the Women's Ministry Director, and I enjoy speaking at conferences and retreats all around the Pacific Northwest. I love writing to connect with other women and moms, and I tend to deal with the absurdities of motherhood through sarcasm and exaggeration. I'm constantly aware of how inadequate I am at this whole parenting gig, and I desperately cling to Jesus to help me make it to bedtime each night without ruining my babies. Dark chocolate covered espresso beans also help.
Unfortunately, you will never find adorable house decorating tips, DIY tutorials or clever organizing suggestions on this site. I do hope you will find encouragement from a mama who rarely (if ever) has it all together, but is able to see God's grace and beauty even in the tantrums, the bodily fluids and constant crumb-covered kitchen floor.
I am always interested in learning more about adoption-related issues, and am especially passionate about supporting adoptive moms in their journeys. In 2013, I co-founded a non-profit ministry, Called to Love, which provides an annual retreat for foster and adoptive moms.
Everything about my life is loud and messy, but I'm also amazingly blessed.  Thanks for visiting!